Children aged 10 and under can attend for free.

The Northampton Bach Choir are delighted to extend a welcome to Adele Hudson and Rushden Town Band for their second concert together following their critically-acclaimed performance of Berlioz's Grande Messe des Morts in June 2019.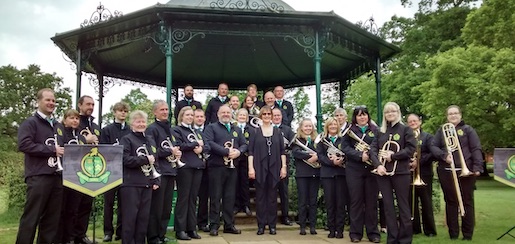 This concert of Fanfare and Carols includes a wide selection popular classics in arrangements for choir and brass band, as well as four carols for audience, choir, and brass band (Covid-19 guidance permitting), and a number of solo items from the band. Take a look at the programme below and you'll find plenty of familiar favourite, beautiful melodies, and toe tapping delights. We are especially delighted to give the UK première performance of two arrangements by Howard Lorriman, as well as two local arrangements by Paul Truman and our own MD, Lee Dunleavy.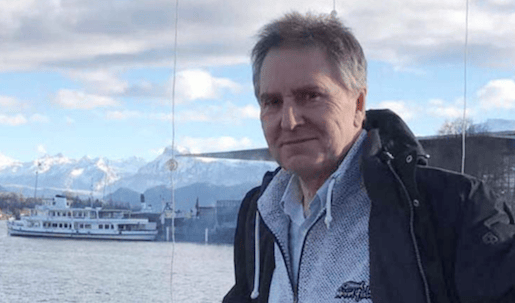 Our concert is given at Cripps Hall Theatre, on the campus of Northampton School for Boys. With comfortable seating, plenty of space for interval refreshments, and ample parking opposite, we hope that it will prove a useful venue during this period when our normal venue, St Matthew's Church, with its forced air heating system and windows which cannot be opened, is not Covid-19 secure for large-scale choral performances.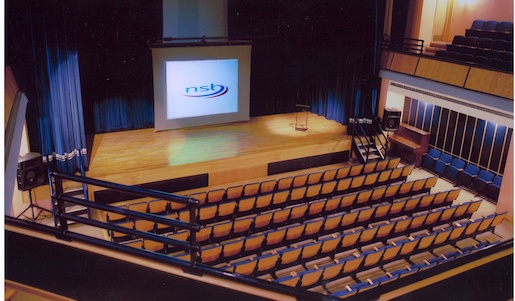 Please note that this is a matinée performance, beginning at 3.00pm and ending at approximately 5.00pm.

Programme:
Northampton Bach Choir
Conductor - Lee Dunleavy

Rushden Town Band
Conductor - Adele Hudson

Choir Carols
A Christmas Festival - Leroy Anderson arr. Lee Dunleavy
And the glory of the Lord - G. F. Handel arr. Phillip Littlemore
Christmas Lullaby - John Rutter arr. John Clay
Jesus Child - John Rutter arr. Eric Wilson
Jingle Bells - arr. David Willcocks & Eric Wilson
Joy to the World - G. F. Handel arr. Howard Lorriman
Mary had a Baby - arr. Malcolm Tyler & Paul Truman
O Holy Night - Adoplhe Adam arr. Howard Lorriman
Shepherd's Pipe Carol - John Rutter arr. Peter Graham

Audience Carols
God rest you merry, gentlemen - arr. David Willcocks & Ray Steadman-Allen
Good King Wenceslas - arr. Reginald Jacques & Lee Dunleavy
Hark! the herald angels - arr. David Willcocks & Ray Steadman-Allen
O come, all ye faithful - arr. David Willcocks & Ray Steadman-Allen

Brass Band Solos
A Partridge in a Pear Tree - arr. Gavin Somerset
Frosty the Snowman - arr. Sandy Smith
Infant Holy - arr. Andi Cook
The Christmas Song - arr. Philip Sparke
The First Nowell - arr. Stephen Tighe
Spirit of Christmas - Peter Graham
White Christmas - arr. Philip Sparke