The composer's masterpiece has been one of Britain's most popular choral works for more than 170 years. Uplifting and dramatic, it has been a firm favourite of choral societies since it premiered at Birmingham Town Hall in 1846, and it is therefore truly remarkable that, whilst the Northampton Bach Choir have performed it on many occasions, the last time was fifteen years ago (May 2005)!

This Old Testament story sees Israel in the grip of a corrupt regime. God sends the Prophet Elijah to sort it out – something he achieves, spectacularly, through a series of miracles including resurrecting a boy and sacrificing a bull. But it's not all fire and brimstone. It's also Mendelssohn's own unique exploration of faith and doubt from an era of great change. This change was seen very clearly in Mendelssohn's own family. His grandfather, Moses Mendelssohn, was a Jewish philosopher who helped bring about the 'Jewish enlightenment', but Felix himself converted to Christianity (though his letters to his Mother suggest that his conversion wasn't entirely wholehearted). Mendelssohn was hugely inspired by the Baroque oratorios of Bach and Handel, whose influence can be heard throughout Elijah.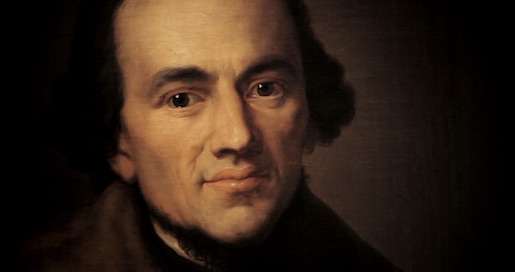 It makes a perfect third work in our series The Great Oratorios, which began with Handel's Messiah, and continued with Haydn's The Creation. We therefore move historically through just over a century from 1741 through 1787/8 and on to 1846. Perhaps there might be one more instalment in The Great Oratorios in Autumn 2021 … but news on that will follow later in the year!

Programme:
Northampton Bach Choir

Conductor - Lee Dunleavy

Mendelssohn - Elijah