"When I think of God, I can write only cheerful music" said Joseph Haydn. So when he turned to the greatest story of all time, his imagination simply bubbled over. The Creation is filled with sparkling melodies, blockbuster choruses and a joyous, generous spirit that finds room for both angels and earthworms. But Haydn saw further than others, and his depiction of a universe emerging from chaos inspired music of cosmic grandeur, too.

This second concert in our series The Great Oratorios revisits a work performed many times by the Northampton Bach Choir, but our last performance was nearly twenty years ago in March 2002.

This performance will feature Dr Philip Moody's new libretto for the work, which was originally written in German and has suffered from a very uneven (putting it mildly!) English translation by Gottfried, Baron van Swieten since 1800. Dr Moody's translation, which formed the core of his Doctoral studies, reviewed all the original sources, both German and English, as well as the King James version of the Bible and Milton's Paradise Lost.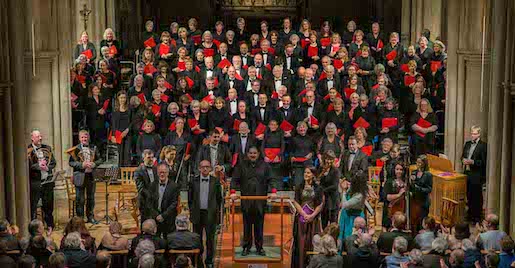 We are delighted to welcome back the Bach Camerata to accompany the performance; the Bach Camerata last accompanied the choir in December 2015 in another performance of Haydn's music (St Nicholas Mass, 'Great' Organ Solo Mass, and the Toy Symphony).

Programme:
Northampton Bach Choir
Bach Camerata

Conductor - Lee Dunleavy

Haydn - The Creation